Measurably improve the wellbeing of seniors with one easy to implement resource.
Guided Functional Movement videos
Wellbeing monitoring
Outcomes reporting
See the Benefits
Activities specifically for the population.
Activities are designed and delivered by allied health experts who understand the health needs of older adults in the community and residential aged care settings.
Build flexibility and resilience into your lifestyle programs.
Your on-site team can access and deliver content all year round.
Collect data on wellbeing trends.
Track and improve wellbeing each day. The program makes it easy to report on engagement and morale.
Deliver lifestyle programs efficiently.
Ready-to-go activities means less time spent planning activities
Choose from a variety of activities.
New videos are regularly added to the program in response to individual interests and needs.
Engage older adults in their own wellbeing.
Content is personalised, enjoyable and inclusive, recognising the needs and goals of all individuals.
Champion Life Seniors is an online platform that allows aged care organisations to deliver on-demand personalised allied health interventions and measure their impact over time.
A simple wellbeing program customised to your community delivering...
Functional Movement through guided mobility videos
Champion Life Seniors makes it easy for care workers to deliver allied health expert-designed functional movement opportunities within residential care and community settings.

Your digital platform includes an extensive library of videos, ranging from five to 15 minutes long.

In each video, an allied health professional guides older adults to follow along with a variety of engaging and personalised exercises.
Wellbeing Monitoring & Data Collection
We help your team gather real-time data on mental wellbeing. A simple before and after video activity check-in monitors individuals' wellbeing each day.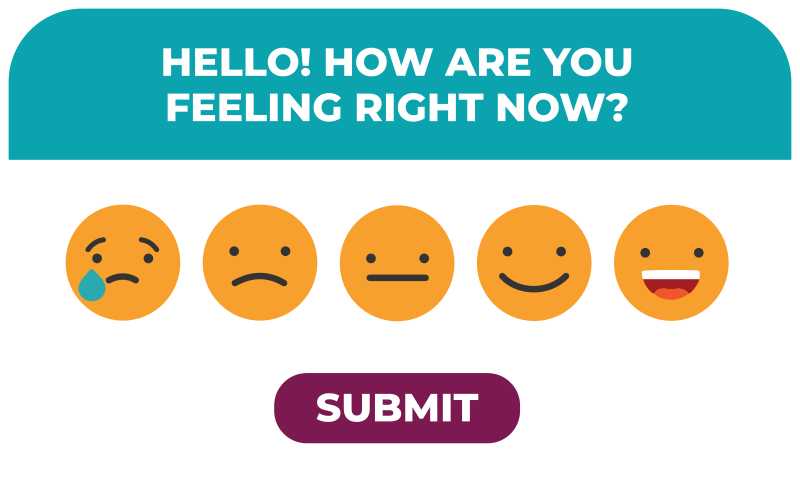 Check-ins help you see the immediate benefits that people gain from being active. They also provide valuable insights to inform where and when positive interventions are needed.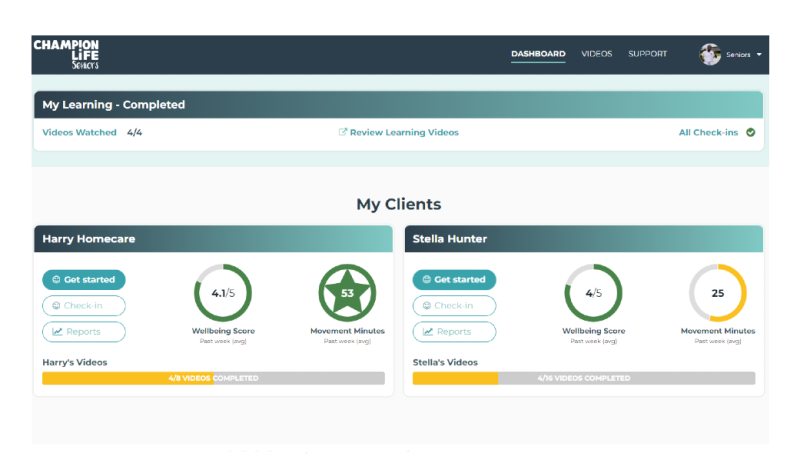 Completion data recorded after each activity provides valuable compliance reporting data.
The Power of Customisation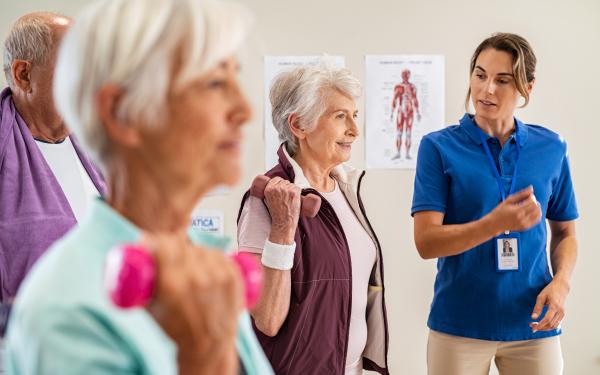 Larger organisations can customise their Functional Movement videos for exclusive use across their facilities.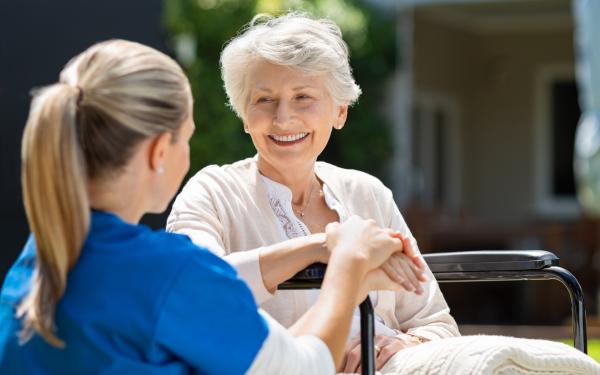 Our expert learning design team works with your team to develop and record unique video content featuring your own allied health professionals.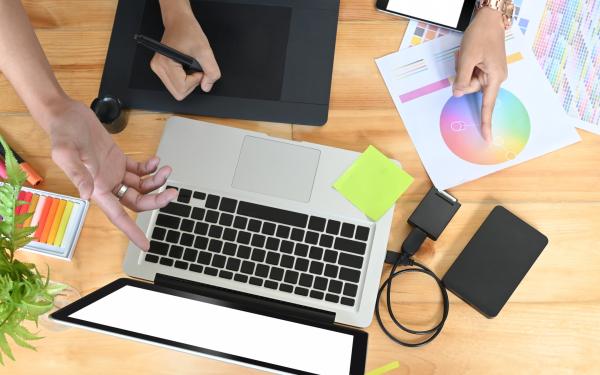 Customised reporting and dashboards allow you to customise the user interface and add your own branding. Integration with existing in-house care management software is also available.
Our Partners
Current Projects

Granting Body